Banish Low Self-Esteem With Handwriting Analysis
By Sandra Fisher
You may think that having a low self-image is a self-deprecating but rather harmless personality problem. In actual fact, it is not as innocuous as it would seem. Under-estimating yourself is one of the worst punishments that you can inflict upon yourself. You can banish low self-esteem immediately.Find the personality strengths that are hidden in your handwriting and discover new reasons for greater self-esteem and confidence.

Your Time To Prosper
By L. A. Smith
You need to establish a prosperous attitude. Surviving is not good enough. You need to establish a prosperous attitude.Concentrate on big ideas. This way you can squeeze more life out of life in our Modern society.

Houston the Space City
By Regena English
The city of Houston is a growing mecca of interesting and fun activities most cities wish they could provide.

Vitamins That Burn
by Laura Peterson
Trying to lose weight unsuccessfully? Maybe you're lacking in a certain vitamin. According to the November 2, 1999 issue of WOMAN'S WORLD, page 18: about 50% of women aren't getting enough of certain vitamins, and that's disastrous for dieters. Find out which vitamins can aid you in maintaining maximum health and greater weightloss.

Ultimate Sin
I committed the ultimate sin as a Catholic by walking away from my religious calling. It was not until I left the convent did I learn of the many women who had left their religious callings to pursue the unlimited possibilities of life. Lay persons assume sisters who leave their orders do so to get married and start families but that is not always true.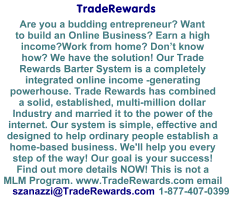 Please Visit Our Sponsor