A Better Alternative to Marrying a Multi-Millionaire
By Lynne Thomas
If, as some financial experts maintain, money is the primary tool of power in our society, why do women hesitate to contribute to their retirement plans? Perhaps we fear the consequences of investing for the long term without having a "safety net" in place for the short term. Discover what Lynne did to overcome her money troubles and build her net worth.

Is your personality helping or hindering your success?
By Niloufar Abedi
Do you ever recall saying to yourself, today I choose to fail? Probably not. I don't think any of us ever made a conscious or deliberate decision to fail. But many of us have used different justification for giving up on our goals and dreams in life. Can you recall the times you spent the day running trivial errands instead of working toward a goal you cared about, or the times you focused on your weaknesses instead of your strengths? Those are all manifestations of a decision to fail, and your personality may have a lot to do with this decision.

Get More Subscribers'
By Mark Joyner
More and more women are creating online businesses and are using newsletters to get the word out about them. What better way to promote your online endeavor than through your own publication. The hardest part in creating your own newsletter is getting the attention of potential readers. Here are some ways to increase your readership to your newsletter or ezine.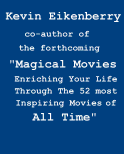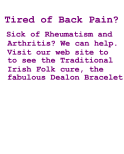 Transformation Part 2 By Bob Osgoodby
This is the second part to Bob Osgoodby steps to creating a better body. This month his focus is on the most common trouble spots for both men and women: abs, hips, legs, and buttocks. Discover the tricks to getting the look you desire for your body.

Your 12 Point Plan for Personal Success
By Stephan Iscoe
Success requires making a plan and sticking with it. It is simple but does require commitment.

**Free Internet Access**
**Without annoying banners!**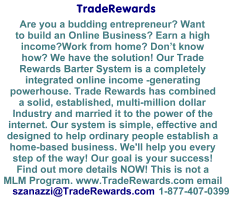 Please Visit Our Sponsor