Guestbook
Thank you for visiting our pages. If you haven't signed the guestbook yet, please sign my guest book.
---
---
This site is great!
Carol Thomas King (dking11801@aol.com)
Jackson, MI USA - Thursday, April 06, 2000 at 05:44:38 (PDT)
---
You know, before I found this site, I thought there was something really wrong with me. People told me I was probably asexual because guys don't ask me out because I'm not pretty. I even when to see a psychologist who suggested that I had problems with intimancy. I am so glad, however, to find that I am not alone and that there are several people out there who really want to satisfy themselves instead of worrying about men and how to get one.
Kelly (kmaybach@agnesscott.edu)
Atlanta, Georgia USA - Wednesday, February 23, 2000 at 15:23:13 (PST)

.......ADVERTISEMENT.......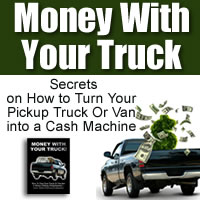 ...........................
---
Funny how I more or less surfed into this site...A few years ago, while in the throes of menopause and infuriated by the ceaseless bickering over the sensitive abortion issue (let's all be fair and "agree to disagree", okay?), I was doing the spinster bit full speed, milking it for all it was worth. Cripes, I had even adopted a Victorian-inspired style of dress. Sort of like a sullen teenager who wants to wear black all the time. Time marches on. While romantic involvements are still not a priority in my life (building a small home-based business is), things can and do change. The high-collared blouses have been replaced with casual sweatshirts and jeans. Today I'm increasingly interested in sports news (GO PACKERS!!!), which I never paid much attention to before. Unlike most of your followers, apparently, I consider myself pretty much "blue collar", and didn't attend college. My favorite pastime is exploring this great state of Wisconsin. Whether or not I ever marry will be for my own reasons and no one else's.
Shelley (susn53@hotmail.com)
Ripon, WI - Friday, February 11, 2000 at 10:17:17 (PST)
---
I love this site. I'm glad I found it again. Sign my guest book at http://www.webmss.com and let me know what you think of my newly revised website.
Cindy Bean (webmss33@aol.com)
Bowie, MD USA - Tuesday, January 25, 2000 at 18:35:49 (PST)
---
don't you just love that feeling, where you think you're totally alone or crazy, and then you find that there are *some* people who are also like you... meaning, you know..you actually AREN'T a freak or anything. well i'm 20 years old, i seriously am not into sex w/ other people. people hit on me, and i'm just like...not interested. for a period of time i went through this bisexual stage, where i was like.. maybe i'm really into girls. i have crushes on both sexes but the whole aspect of SEX itself does nothing for me. i like closeness though. i mean, maybe i have some kind of weird medical disorder, because *everyone* likes sex, right? well not really. i don't!! i wish i did, i guess, because everyone thinks i'm prude or just really hard to get. i've been single for soo long, people wonder, why is she single? well.. how could i get involved in a relationship, and then tell the other person i don't want to have sex? i'm so much more interested on focusing on every other aspect of life besides sex, and am very independent. i suppose this plays into it as well. so am i "asexual" or just haven't met the right person? anyways, i will quit my ramblings. but I'd LOVE to get e-mail from anybody else who 'feels the same way' - really. so thanks for listening! -Amy
Amy (trinity@fireman.net)
Minnesota USA - Monday, January 17, 2000 at 19:56:42 (PST)
---
This is a very interesting site. I like it!
Shelley (shelley@herwebbiz.com)
MD USA - Friday, December 31, 1999 at 15:12:12 (PST)
---
http://dmoz.org/Society/People/Women/Spinsters/ Come add your sites to the directory. :)
Laura (ldb64@midwest.net)
Illinois USA - Saturday, December 18, 1999 at 10:19:43 (PST)
---
I KNEW I WASN'T THE ONLY ONE IN THE WORLD WHO WILLINGLY CHOSE TO REMAIN SINGLE; TO AVOID THE TRAP OF TAKING THE EASY PATH IN LIFE (I.E. CONFORMING TO SOCIETAL NORMS). HOWEVER, I DID NOT THINK THAT WHEN I TYPED IN THE WORD "SPINSTER", I WOULD RUN ACROSS AN ACTUAL WEBSITE PROFESSING THE SAME VIEWS I'VE HELD FOR QUITE SOME TIME; ESPECIALLY THE ARTICLES ON ASEXUALITY. I REALLY THOUGHT THAT I HAD BEEN BORN WITH A CHEMICAL IMBALANCE. WELL, I'M QUITE PLEASED THERE IS AN OUTLET FOR US OLD MAIDS; BECAUSE WHEN YOU ARE SCATTERED THROUGHOUT SOCIETY, IT IS SO EASY TO BELIEVE YOU'RE A LIKELY CANDIDATE FOR A SIDE SHOW FREAK. HAVING A LINK TO OTHERS OF LIKE MIND, ENABLES ONE TO CONTINUE ON THE PATH ONE HAS CHOSEN FOR ONESELF WITH AN ADDED SENSE THAT IT HAS A PURPOSE.
KATHLEEN CRAWFORD (CRAWFKATE@AOL.COM)
CANOGA PARK, CA U.S.A - Sunday, November 21, 1999 at 14:56:05 (PST)
---
THIS IS GREAT! ITS NICE TO KNOW THERE ARE OTHERS OUT THERE LIKE ME. I'M NOT A FREAK AFTER ALL!! IS IS POSSIBLE TO BE AN ASEXUAL LESBIAN OR IS THAT A CONTRADICTION IN TERMS? THE ONLY DOWNER, APART FROM MISSING THE AFFECTION OF NOT BEING IN A RELATIONSHIP, IS THAT I FIND NOW THAT I AM 25, I AM ALWAYS TAGGING ALONG WITH OTHER COUPLES.
Jen (contactjenna@hotmail.com)
australia - Tuesday, November 16, 1999 at 20:38:32 (PST)
---
Cracking pages! So glad I'm not alone. I am a 23 year old girl, and proud to be a-sexual! If anyone would like to write to me, please do. Just wish there were people on the chat rooms, would be nice to talk to someone like me. Most excellent pages here folks, I'm happy that you all know I am what I am, and not gay like some people think! Keep up the good work! Ta Ta!
Christine Kearns (christine@mongtomery61.freeserve.co.uk)
St. Helens, Merseyside England! - Saturday, November 13, 1999 at 11:22:12 (PST)
---
How do I become a member?
sharon chapman (scha564212@aol.com)
richmond, texas us - Friday, September 03, 1999 at 11:22:15 (PDT)
---
Aloha! I am a 31 year old librarian proud to be a spinster! Lots of people (including my mom) cringe at this word but I think we need to claim it as our own positive term (like 'gay' or 'queer' for homosexuals). I have been in several very ephemeral long-distance relationships interspersed with one-night stands, looking for that 'Mr. Right', while always having the feeling that maybe marriage wasn't what I wanted. A church wedding and a Venice honeymoon, yes, but not the life of diapers, cooking, wet spots on the bed and compromise which the white lace and orange blossoms so cleverly conceal. Well, one year after the break up of my last LDR I have decided that I am done with crash dieting, hatred of other women as 'competition', pregnancy scares and sharing the bed with some snoring man and decided to embrace the simplicity of a sex-free(or at least marriage and boyfriend free) life. Perhaps a once-a-year Greek or Italian vacation fling might be fun(practicing safer sex of course) knowing that it isn't permanent and I will come home to my life of single bliss. I have heard of spinsters and widows who have this type of sporadic sex life and are very happy with it. All I know is celibacy is very pleasant but I don't know if I'm willing to give up sex forever...
Christine (cmwilson@hawaii.edu)
Honolulu, HI 96826 - Friday, August 13, 1999 at 13:26:41 (PDT)
---
Hi! I'm sorry I didn't write down my e-mail adress last night. Once again, I think you have a great web site. I just hopw that maybe out there, there's an organization for men who have never married or had girlfriends
Trent Kastman (tkastman@webtv.net)
Paso Robles, California United States - Tuesday, August 10, 1999 at 15:50:23 (PDT)
---
You have a great web page. Perhaps you can help me: I'd like to know if there's a similar organization or web site for men who have never married or had girlfriends. I'm one of them. Thank you again.
Trent Kastman (tkastman)
Paso Robles, California United States - Monday, August 09, 1999 at 22:28:39 (PDT)

.......ADVERTISEMENT.......
APPLESEED GODDESS SOUNDS



...........................
---
I love this site! For so long now, I've felt like a total outsider, because I'm not interested in having relationships and whatnot. It's so great to see that I'm not alone. It's hard cuz nobody really understands it since they don't feel the same way as I do.
Daria (daria316@webtv.net)
Somewhere, Michigan USA - Saturday, July 31, 1999 at 11:08:26 (PDT)
---
I am enjoying this site. I have signed up as an advertiser in your newsletter. However, I'm trying to subscribe to the newsletter but your email address of leather@lycosemail.com is not valid!!
Valle Ingram (onlinesalon@intouch-2000.com)
Garland, TX US - Wednesday, July 28, 1999 at 13:43:12 (PDT)
---
This is a wonderful site... many people say that at age 17 I'm far too young to be able to say that I don't want a relationship, but after being in a few very serious relationships, I've decided that at least now, it's definitely not what I want. There's a great pressure from society - many people have called me a lesbian. I'm working really hard towards a career, and my work is what I love. I don't want to get married and have kids! I know I'm going on and on, but it's so great to know that I'm not alone. Thank you ever so much.
Moko (hikodomo@yahoo.com)
Ontario Canada - Monday, July 26, 1999 at 16:54:43 (PDT)
---
I am 18 and I never knew what asexuality was, but I knew I was different. You have no idea how hard it is to be a teenager and have absolutely no desire for sex, especially with the amount of pressure there is today. This sight and all the other responses has helped me realize that I am lucky to find out what I am now intsead of becoming stuck in an ill-fated relationship. I am so glad there are others out there like me.
Terra (TRoefer@aol.com)
Ventura, California USA - Monday, July 19, 1999 at 13:58:29 (PDT)
---
I think this site is a wonderful resource for single women, asexual or not, whether their singleness is permanent or temporary. I'm sure others can relate when I say that I went through a number of web sites and search engines to find this one. Keep up the excellent work! :o)
Dawn (Mz194@aol.com)
- Sunday, July 04, 1999 at 08:08:13 (PDT)
---
Greetings! Although I'm not a woman, I was glad to find your site. I'm a member of Russian antisexual group, and we are looking for alies and co-thinkers in the world. We invite you to visit our site Antisexual Stronghold (http://antisex.cjb.net - there are Russian and English versions); we are especially interested in those who want to join Iternational Antisexual Movement (IAM), which is being created now. We will be glad if you set a link to us on your site, too. There is a point which I cannot agree in your position - if I got it right, some of you want not to have sex, but be sexual attractive. I don't think that it's honest position. If you leave your door open, don't be surprised if thiefs come in. Certainly you don't have to take special efforts to be unattractive; but using the opposite, provoking strategy isn't good and clever enough, too.
Yuri Nesterenko (comte@complife.net)
Moscow, Russia - Saturday, June 26, 1999 at 18:12:32 (PDT)
---
Is it true that there are others like me out there ... that I am not strange? Thank you for your wonderful site. Love what I see so far.
Chet Chin (chet@asia.com)
Kuala Lumpur, Malaysia - Saturday, June 12, 1999 at 08:36:22 (PDT)
---
Great info, I am still learning all of this WEB stuff. I really like sites for woman.
Tonya Smith (anvhealth@nvionline.com)
Mesa, Az us - Thursday, May 20, 1999 at 16:28:13 (PDT)
---
I just love your site .How can I join?
Leon Hoffman (mailto:hoffleo%20@hotmail.com)
St.Louis , Mo. - Friday, May 14, 1999 at 10:11:32 (PDT)
---
Great site! A much needed resource in a "Good Housekeeping" world. Keep up the good work and Goddess bless.
crystal (chrysantza@earthlink.net)
oakland, ca usa - Friday, April 23, 1999 at 21:10:25 (PDT)
---
I wish people would get on your chat room. Maybe you need to put it on the "People" AOL chat room to get some people to wander on. 10 pm came and went CDT on 4/23/99 Thursday, and nobody was in you chat room. Just like the Thursday before.
carolyn (cking10710)
carlisle, pa usa - Thursday, April 22, 1999 at 20:14:25 (PDT)
---
My friends recently informed me of this phenomenon, and I am pleased to learn that there are others out there. I just didn't know what to do with my penis...until now!
alexis (amc49@hermes.cam.ac.uk)
Cambridge, Cambridgeshire england - Monday, April 19, 1999 at 09:49:11 (PDT)
---
Hi, I'm so relieved to find this site b/c I didn't even know that asexuality existed until recently. I always thought there was something wrong with me or I was gay and didn't know it yet. But, now I'm soooo happy because I know that being alone isn't shutting people out, being abnormal or whatever. I'm 16 and people my age can't understand how I feel. They say that I'll change, or it's unhealthy not to be in a relationship, or that I'm just ashamed of my body. But, I'm having fun, I have loving friends, good grades, and I'v even started on my career: fashion designing. Sorry I shared my life story with you but I had to!! REMEMBER: P.L.U.R (peace,love,unity,respect)
Blair Browning
Murrells Inlet, South Carolina U.S. - Sunday, April 11, 1999 at 12:17:16 (PDT)
---
Great site! I have liked your site to my site, Mrs. Gottrocks Fine Jewelry and Gifts, at http://www.gottrocks.com. I would like to talk to you about this but can't find anywhere on your site which allows your users to Email you. Could you please contact me and give me an email address?
Sheryl Suko (gottrocks@webtv.com)
Manassas, VA USA - Monday, April 05, 1999 at 13:24:54 (PDT)
---
Hello, I am Creating The Fabulous You! A fitness wellness and health service for plus size members. There is greatness at this site. I have become more empowered after visiting this site. I making closure on a 17 year marriage that ended 7 months agos. Since that time I have simply enjoyed discovering me, my plus size, and fitness wellness and health, mind, body, and soul. Continue the greatness on this site. BHW http://www.fcmn.com/ctfypmbs
Barbara Harris Williams, RN (Creating@InfoAve.com)
Lancaster County, South Carolina USA - Wednesday, March 10, 1999 at 22:26:51 (PST)
---
Again.. please contact Women Hyperbanner (my previous message had incorrect reply address) thanks!
a.rivero (admin@women.hyperbanner.net)
- Tuesday, March 09, 1999 at 21:40:53 (PST)
---
Please contact us, mail sent to you is being returned. thanks!!
a.rivero (admin@omen.hyperbanner.net)
- Tuesday, March 09, 1999 at 21:38:47 (PST)
---
This is terrific! I come from a family of "wild Irish roses", married and divorced several times (and this was in the early part of this century!) My mother started nagging me about having a boyfriend from when I was about 12 years old. I did marry at 31, divorced after eight years and plan to stay unmarried, as it is absolutely wonderful to come home to peace and quiet - and my cat. I don't want to date or otherwise put myself on the "meat market", the idea of it is disgusting to me. Well that's all for now! Glad to have found this site!!!!
kitty mama
- Wednesday, February 24, 1999 at 09:27:41 (PST)
---
This is terrific! I come from a family of "wild Irish roses", married and divorced several times (and this was in the early part of this century!) My mother started nagging me about having a boyfriend from when I was about 12 years old. I did marry at 31, divorced after eight years and plan to stay unmarried, as it is absolutely wonderful to come home to peace and quiet - and my cat. I don't want to date or otherwise put myself on the "meat market", the idea of it is disgusting to me. Well that's all for now! Glad to have found this site!!!!
kitty mama
- Wednesday, February 24, 1999 at 09:26:22 (PST)
---
What a wonderful surprise to find something under "spinster" on my computer! (I was afraid it would say there is no such room or just be some definition of the word!) I feel really good reading everything in here and seeing I am not the only one that has no use or need for sex. People keep telling me how I have to do it once to see how great it is. I lived without it for 41 years, why should I start now?! Thank you for having me see I am not alone.
Carolyn King (cking10710@aol.com)
Carlisle, PA USA - Sunday, February 21, 1999 at 00:18:06 (PST)
---
This is my mom's e-mail address .I think she would like to know about your site . I believe you site would be great for her.
Valerie Gibbons (waysouthny@aol.com)
harbor heights, Fl usa - Wednesday, February 10, 1999 at 13:07:44 (PST)
---
I want to thank you for this site. It helped me realize that I am not the only female in the world who doesn't wish she were in love or had someone in love with her. Thank you, again.
Ayelet (dahann@netvision.net.il)
Israel - Saturday, January 23, 1999 at 10:55:14 (PST)
---
I'm a budding leather spinster with my own home and no marriage or relationship in sight. I've always wanted a good relationship but have never been happy in one. So maybe it's time to realize that relationships don't make me happy (rather than listening to the "you just haven't found the right guy yet" gospel!) Am looking for a supportive community of women (and like-minded men) who have little or no desire to change their single status.
Amy Brown (brownae@tiac.net)
Lynn, MA USA - Friday, January 15, 1999 at 08:52:06 (PST)
---
I am not asexual, but alone, and this site has helped me to come to grips with that. I have been looking all my life for a relationship with a man, but none have developed. Therefore I am learning to develop a relationship with myself. The information on this site will, I hope, help.
Bonnie (bshulman@sprint.ca)
Toronto, Ontario Canada - Saturday, January 02, 1999 at 18:34:23 (PST)
---
Regena, you have done a wonderful thing here. Thank you, so much!
Rebecca aka Bexboomer (bexboomer@hotmail.com)
Denver, CO USA - Saturday, December 26, 1998 at 23:49:55 (PST)
---
I admire women who have the guts to live the Spinster way, and why not? Why should women be on their "toes"all the time just for men? But I do have a question, being a newcomer, why the word, "Leather" w/Spinster? God Bless....
Roger Borroel (enriquedelapena@webtv.net)
East Chicago, In. usa - Friday, December 18, 1998 at 15:58:29 (PST)
---
I can't believe I found a website relating to Asexuality! It wasn't too long ago I was searching for information on being asexual and only came up with plants and animal reproduction. I've always considered myself asexual and am VERY happy! I did the marriage thing and had three beautiful children; but as soon as my divorce was final, I seized the opportunity to spread my wings and live MY life. I have NO desire to date or be intimate sexually, and that's okay!! I just wish everyone could understand that. Wow! What a relief to have stumbled upon this web site. My page is located at http://pages.prodigy.net/tea4two/tea4two/colette.htm and I will be adding a link on my next update.
Colette (Tea4Two@prodigy.net)
San Francisco, CA US - Monday, November 02, 1998 at 15:27:36 (PST)
---
I can't begin to tell you what a great weight has been lifted from my shoulders. I typed in the word "asexual", and after going through 20 sites on asexual PLANT reproduction, I finally landed at this site. I thought I was all alone in this. But then I read the comments in the guestbook and realized that there were people who had similar feelings/experiences. I particularly related to Breeze's comments. I have felt exactly what you described. And it is wonderful to know that someone else knows what it's like to be different from the mainstream image portrayed by society.
Kiwi
MA - Wednesday, October 21, 1998 at 12:13:27 (PDT)
---
I've only recently discovered this site after looking for more info. on asexuality, which I have come to the conclusion that this is a region I fall into. I have been and still am in a wonderful relationship where I get the "intimacy and companionship" I need and my partner does also, but she also has sexual relationships outside of ours. Can anyone else relate to how this works? I does.......our friends think we're very strange. I'm very confident and self assured and really do like myself the way I am, and I want to thank the creators of this site for having enough passion to open up a pathway for communication .
kara (karavern@tcccom.net)
beaver dam, wi - Saturday, October 03, 1998 at 06:07:44 (PDT)
---
i am very happy to find this site to know that many women in the world live a lifestyle as same with me.
potato (johuicf@hkstar.com)
hongkong, china - Thursday, October 01, 1998 at 06:30:17 (PDT)
---
Thanks for this great site. For a while I've always thought I must be a homosexual since I have no interest in the opposite sex. Lately I realised my sexual fantasies are not as strong and a few encounters with gays somehow set me apart from them as well. It dawned on me perhaps it is a craving for intimacy anyone is capable of, and not necessarily of a sexual nature.
Vincent (ice_joker@hotmail.com)
- Sunday, September 27, 1998 at 23:47:38 (PDT)
---
Well, it took forever, but I finally found a group that actually advocates that happiness can be found without 'settling down' and having children- not that there is anything wrong with that. However, for me, I've been dreading the fact that I thought it was only natural for me to have a sexual attraction to either men or women and was not looking forward to being sexually intimate with either. The mere idea never really turned me on and it seemed more of a burden than the blessing that my friends told me it's supposed to be. Finding this Leather Spinster Group has made me look at my life as much more optimistic. I am glad that there are people out there that label people like me as something not negative or unnatural. I have always felt that the most natural path for me would be an asexual life, but what was I supposed to think when every image I have seen for my past 22 years has been oriented around finding a mate, or love, or romance!? It's as if society says you aren't worth anything if you don't have someone who loves you sexually and intimately! Thank you very much for keeping this group going. Breeze
Breeze Harper (amie.harper.98@alum.dartmouth.org)
Lebanon, CT USA - Sunday, September 20, 1998 at 16:28:17 (PDT)
---
Thank you for this site! I would like to share this with my uncle, who's bagging me to marry again, so I won't live a "lonely life" by myself (he lost his wife after 40 years of marriage and missing her terribely...). I'm trying to tell him, that I am very content to live alone; after being married, divorced and through with obsessive relationships with men that left me constantly hurt and frustrated, I am very happy to reach this point in my life, where I am enjoying my own company, have my friends around when I feel like having stimulating conversations and share a dinner, or anything else...I am now in love with Life and all the beauty it has to offer; I live by the beach in a beautiful place, filled with art, books, music; I enjoy the sunrise and the sunset, walks on the beach and the Boardwalk, chats with interesting people at the local cafe...I have no desire to have sexual contact with anyone; it takes a whole lot more, than just good looks to "turn me on". I am a very sensual and sexy looking woman, but I am no longer pre-occupied with longing for some man to keep me satisfied...I feel that I have reached the perfect balance of the male and female within me, so there is no need for another...I am sorry for people, who put up with highly unsatisfying, often abusive, co-dependent relationships, just so they won't be "alone"...
Miriam More (mvmore@gte.net)
Venice, California USA - Saturday, September 05, 1998 at 01:06:09 (PDT)
---
Great site. I still don't know what the leather stands for; we don't have this expression in French. We call women alone "old maid", and it's allright with me. I never minded to be called the "old maid" by my parents even when I was young because it meant that I was serious, and I liked that. Bookswritten by women have always been my best friends because I liked their minds. Some of them, I posted in the Goddess Gardens: http://members.tripod.com/~goddessgardens/ggmenu.html
shaktima (gdsjourney@aol.com)
Desert Hot Springs, CA usa - Friday, September 04, 1998 at 15:11:31 (PDT)
---
Although I don't identify as asexual I don't see the importance of having a committed relationship or any relationship (other than platonic) for that fact. Now as was stated on one of this site's webpages, this lifestyle could be permanent or temporary. Can't say if it's temporary for me, but I don't worry about it, my main focus is to be happy and if that means being alone then so be it! I've discovered these last few years that there are two reasons why a woman may identify as a leather spinster, one being she's tired of relationships inwhich she's putting someone else before herself, or she don't desire any intimacy (sex). If more women came "out" and stopped finding shame in being leather spinsters they could be positive rolemodels for future generations of women who would see leather spinsterhood as another viable and healthy lifestyle option for them.
Rae (rae2525@mailexcite.com)
Missouri City, Texas USA - Sunday, August 30, 1998 at 20:38:57 (PDT)
---
I am a 20 year old woman and I think I am asexual. I am glad to hear that there are so many others in this situation and that I am not alone. I feel like the odd one out when I am out with friends as they are always talking about their boyfriends and girlfriends. I also have no interest in fashion or looking trendy. Can anyone tell me if this is characteristic of asexuality or if I really am strange? I think this page is a great inspiration to asexuals and could give them courage to talk about what they are.
"Sandie" (9649864@sms.ed.ac.uk)
Edinburgh, Scotland - Friday, August 28, 1998 at 08:54:34 (PDT)
---
I am a 20 year old woman and I think I am asexual although I am not quite sure. I feel as if I don't fit in anywhere I go as everyone is always talking about their boyfriends and girlfriends and I can't understand why everyone feels they have to be in a relationship. I am afraid to tell my parents as I don't think they would understand. I would love to know if there are any other young people out there in my situation.
"Sandie" (9649864@sms.ed.ac.uk)
Edinburgh, Scotland - Friday, August 28, 1998 at 04:42:18 (PDT)
---
Wow there are other people like me? I never understood romance although I have moved cross country for close friends. Nobody can understand how I could like them that much and still not want to marry or sleep with them, so usually they think I'm lying. I don't know fer sure if I'm asexual, but if I am I'm an asexual guy so don't assume only women are this way. Interesting web site...
Dave White (whitedl@freenet.msp.mn.us)
Minneapolis, MN USA - Saturday, August 15, 1998 at 14:09:10 (PDT)
---
Thanks for the great site? What inspired me to type "Spinster" in the search field this morning? Was married, happily divorced for 13 yrs. Tried relationship and dating, just can't find anyone I like as well as myself! What an awful thing to say, huh. Sure I talk to myself-- the conversation is usually interesting and I hardly ever argue--- and when I do I'm always right. What I want is a newsletter, magazine, catalog, snail mail pen friend organization for Leather Spinsters. I have belonged to 2 of the latter-- NOT lonely hearts orgs, just friendship via mail-- and crochet exchange organizations. But about the first thing your hear from a new friend and continue to hear about is Hubby and the Kids, the the exclusion of just about anything else. Anything in the works for an ongoing forum for those of us who only have limited computer access at work? Love your site!
margaret heuman (tutsifrutsi@juno.com)
tucson, az usa - Saturday, August 15, 1998 at 09:50:03 (PDT)
---
I can relate. I am still married (for the 3rd time) but would much prefer the solitude and peace of a single life. I feel like nothing more than a housekeeper and sexual pleasure doll for my husband. (There will be a day soon where I will not be so anymore.) I would like to know if you publish any other books. My mother wants to write a book but needs to find someone who could publish it.
Candace J. Lewin (tryagain@slic.com)
Potsdam, NY US - Sunday, August 09, 1998 at 19:34:18 (PDT)
---
interesting site, surely many women also here would agree. My personal choice is living alone with the kids, since 7 years - and yes, people are asking about it... I'll recommend your site. But asexual? no - not yet. Balance is delicate though, being sexual and not wanting to be dependent. Any advice?
margarita (wynja@kurir.net)
Stockholm, Sweden - Tuesday, June 23, 1998 at 10:54:06 (PDT)
---
I don't beleive Marriage is not for everyone, it's just not for me, been there, done that. If I have to be someone's maid and housekeeper, then I want a salary like every other worker gets. It's obvious why so many divorced men remarry. They want a free housekeeper, cook, bed partner. Not for me, no siree. Catmom
Catmom44 (mdavi74529@aol.com)
Cahokia, IL US - Tuesday, June 16, 1998 at 09:41:30 (PDT)
---
Absolutely love this site. It's great to have this issue addressed in a serious & respectful manner for a change rather than the sarcastic remarks I am used to hearing for my lifestyle choice. As for marriage, relationships & sex - been there, done that & I'll pass, thank you very much! I enjoy my solitude & have found an inner peace and happiness which I never experienced while in a relationship. I'm most happy with my asexual lifestyle. :)
Barb Crawford (HoustnBarb@aol.com)
Richmond, TX USA - Friday, June 12, 1998 at 23:30:17 (PDT)
---
We would like to thank you for stopping by our site, though simple in it's design and approach we hope it's educational to all who visit. Starting June 11th we will have moderated chat at 10pm until 12am (CST) so those interested please stop by and chat with us. Regena
St.Mary Publishing Company (leather@lycosemail.com)
Houston, Texas USA - Saturday, June 06, 1998 at 08:09:49 (PDT)
---
What a great site!! So many have a hard understanding my lifestyle. I'm so tired of funny looks when I say I have no desire to have a "relationship." Thanks for recognizing us!!
Bernadette T. Mignone (majesticat@aol.com)
NY USA - Friday, June 05, 1998 at 18:53:15 (PDT)
---
hey!! i thought i was the only one!! i'm glad to find this site!
tina (horowitt@wharton.upenn.edu)
philadelphia, pa us - Friday, May 29, 1998 at 07:55:28 (PDT)
---
After living through the Experiment Underground here in Toronto I'm ready and willing to embrace my asexuality and I don't care who knows. This is my first time online so I was overwhelmed when I saw some mentionings on leather spinsterhood. Hey when I get back home I'll be visiting this website to stay in touch with my leather spinsterness. A SHOUT OUT TO REBA MY FELLOW AMERICAN LEATHER SPINSTER SISTER.
vesta (vta@aol)
toronto, Ont Canada - Thursday, May 28, 1998 at 18:18:02 (PDT)
---
I know I shouldn't be shy to admit to being a asexual woman but I am, maybe I'll grow out of it when I'm use to speaking openly about it. I'm glad also that this site is here, finally a place designated just for us,HOORAY!!!!
yolanda
philadelphia, pa usa - Thursday, May 28, 1998 at 18:12:17 (PDT)
---
PROUD TO BE ONE!!!!!!!!!!!!!!
viki (viki@aol..members.com)
dallas, tx usa - Friday, May 22, 1998 at 22:22:38 (PDT)
---
Hey I thought I was alone in feeling that sex and relationships had no place in my life, thanx for the roundabout. (Being that it's a leather spinster site I know you know what roundabout means).
pie (pie@mailexcite.com)
coopers, texas usa - Thursday, May 21, 1998 at 20:37:57 (PDT)
---
---